Adorable vintage style floral roses viscose crepe fabric - per half metre
Nooteboom Textiles
FNVCREPEVINTRETROROSE
Gorgeous 1950s-style vintage retro wild roses print in shades of red, pink, blue and green on a white 100% viscose crepe by Nooteboom Textiles - a fabulous and very pretty print! 
'Crepe' means that this viscose fabric has a slight texture to it, which adds interest and a tiny bit of extra weight plus a tiny bit of stretch in the horizontal direction. It's not see-through / sheer so it doesn't need lining (though as this one is predominantly white you might want to) - but it's still a lightweight floaty fabric. 
This is a high-quality dress fabric by Nooteboom Textiles and would make really gorgeous soft dresses, blouses, tunics, scarves and skirts with gorgeous drape. 
N.B. Like all viscose fabrics this one shrinks a bit on the first wash so do factor this in when buying.
Composition: 100% viscose / rayon
Care: Machine wash at 30 degrees centigrade. Cool iron. Do not tumble dry. 
Width: 130 cm
Weight: 125 g/m2
As ever, it's always best to wash any fabric, regardless of composition or type, before sewing to account for any shrinkage.
_____________________________
Please add the amount you want per half metre in the Quantity box below. For example, if you want 1 metre, add 2 in the box; for 1.5 metres add 3 in the box etc.
I will cut the fabric in a continuous length.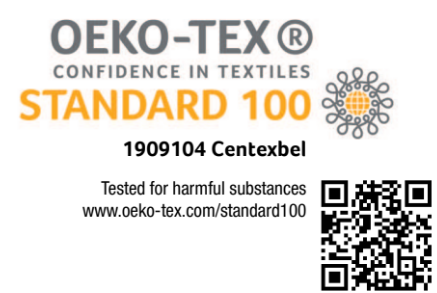 Fabric price:
£5.60 per half metre
£11.20 per metre