Bolt end - Beautiful Lovely Robins in Winter jersey fabric, blue - 67cm x 160cm
BENDLOVELYROBINSBL67
This is the bolt end of the gorgeous Lovely Robins jersey fabric in blue.
It measures 67cm long by 160cm wide. 
Gorgeous, soft, very beautiful Robins in Winter snow Christmas jersey fabric with rosehips and snowflakes on a dark blue background by iconic German brand Swafing. This is an illustration by Christiane Zielinsk called 'Lovely Robin' exclusively for Swafing - so very beautiful.    
Outstanding quality, it has the OEKO-TEX Standard 100 certificate, which means it's free from harmful substances too, so it's perfect for all kinds of Christmas and winter clothing for adults, babies and children.  
Composition: 95% Cotton, 5% elastane 
Care: Machine wash at 30 degrees centigrade. Do not tumble dry. Cool iron.
Width: 160cm
Weight: 200 g/m2
As ever, it's always best to wash any fabric, regardless of composition or type, before sewing to account for any shrinkage.
______________________________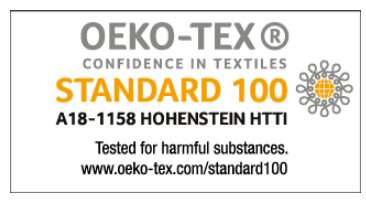 Fabric price:
£6.30